Proud finalists for the Dentistry Awards 2017
Call us to book a FREE consult today
Composite Bonding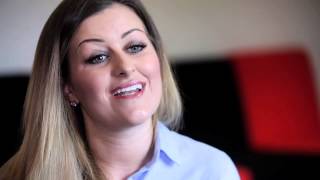 Composite bonding, also known as cosmetic bonding, is one of the most basic yet effective cosmetic treatments. In just a single visit your smile can be transformed without the need for anaesthetic, drilling or a lengthy session in the dental chair.
Most of us do not have perfect teeth and if you are concerned about worn or chipped teeth, composite bonding could be the perfect solution to address such minor flaws. Our highly skilled dentists will mould and shape the composite material to smooth jagged edges and improve the shape of teeth.
Read more
Who is Cosmetic Bonding treatment for?
Composite bonding is a versatile treatment and can make a huge difference to the overall aesthetics of the smile. Bonding can be used in the following cases:
To fill cavities (also known as white fillings, they are able to fill new cavities or replace metal amalgam fillings).
To fill in and repair chipped teeth.
To even out jagged or rough edges.
To close gaps between the teeth.
To reshape teeth.
Composite Bonding treatment
Composite bonding is performed in a single visit and usually there is no need for anaesthetic. Your dentist will initially discuss the areas of concern you want to address, after which they will choose a shade of composite material to match your natural teeth and mould the material to improve the state of the teeth. The area to be treated will be thoroughly cleaned to remove any debris or tarter build up, ready for the special gel that is then applied. The dentist will shine an intensive light beam on the tooth to set the bonding agent. In many cases, bonding material is applied in thin layers to recreate the look of natural teeth.
The application of composite bonding is generally for a single tooth or a small number of teeth, rather than an entire arch. Composite bonding works best on small areas as the bonding is not strong enough to work over large areas.
If you have jagged, gapped or chipped teeth, and would like to learn more about composite bonding, please get in touch with our dental team for more information.
Does the Cosmetic Bonding procedure hurt?
Cosmetic bonding is one of the least invasive dental treatments and does not always require a local anaesthetic. Unlike dental veneers no dental material is removed and cosmetic bonding is only used on teeth that have suffered aesthetically rather than functional damage.
How long does Cosmetic Bonding treatment take?
Treatment can be over in as little as an hour depending on the condition of your teeth, and you will only require one visit to restore your tooth.
Advantages of Cosmetic Bonding
Cosmetic bonding can quickly and effectively restore the appearance of damaged teeth, without any dental enamel removal. It is also one of the most cost effective restorative treatments – a great deal cheaper than porcelain veneers.
Disadvantages of Cosmetic Bonding
Cosmetic bonding does not last as long as porcelain veneers and will generally need to be replaced in 5-10 years. Cosmetic bonding is also more susceptible to staining in comparison to porcelain veneers.
Cost of Cosmetic Bonding
The price of cosmetic bonding will be different for each person and will depend on the amount of treatment they require. This can be discussed with your dentist during a cosmetic bonding consultation, but prices for treatment are generally in the region of £100.
Call us to book a FREE consult today
Come Meet our Treatment Coordinator Itrat for a FREE consultation