Proud finalists for the Dentistry Awards 2017
Call us to book a FREE consult today
Dental Crowns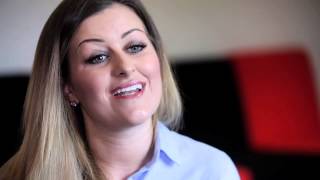 A dental crown, also known as a cap, is a type of restoration which is placed over the top of the natural tooth. Crowns are used to restore and strengthen teeth damaged as a result of injury, trauma or weakened by decay. The natural tooth is fully encased in the crown right up to the gum line.
Read more
Crowns are made from a range of different materials, including precious metals, ceramic fused to metal and porcelain. Porcelain crowns are the most popular choice because they look like natural teeth and have a glossy finish. Crowns can be coloured to match the natural teeth and provide an aesthetically-pleasing finished result.
This type of restorative treatment is generally used to restore teeth, but it can also enhance the aesthetics of the smile as part of a smile makeover.
Who is suitable for the Crown procedure?
Crowns are suitable for patients who:
Have suffered with dental decay and need to strengthen their tooth.
Stabilise a cracked tooth or protect a weak tooth.
To cover a large filling where there is a lot of tooth loss.
Following root canal treatment.
To hold a dental bridge in place.
As part of a Smile Makeover to restore colour and appearance.
The Dental Crown procedure
The procedure takes place over two appointments. Before a crown is placed the affected tooth is prepared and cleaned. Decayed tissue is removed and an impression of the tooth is created. This will be used as a template for the new crown to ensure an exact fit. The crown will be placed on top of the existing tooth structure, with crowns that are placed on the front teeth known as anterior crowns.
Our dentists are trained to provide clients with the finest quality crowns, and we use only the best materials to ensure optimum function and aesthetics.
Does the Crown procedure hurt?
As some dental enamel is removed from the tooth you will require anaesthetic to numb the area surrounding the tooth. Once this takes effect you will feel nothing throughout the treatment process. You may have hot and cold sensitivity after the procedure, if the tooth that has been crowned still has a nerve in it. Using sensitive toothpaste can help with this issue, but your dentist will advise on this.
Your crown will need to be made outside of the practice at a dental laboratory, which usually takes around 2 weeks to process your personalised crown. During the interim you will wear a temporary crown and have your crown fitted in one sitting once it is returned to the practice.
Advantages of Crowns
Crowns are generally very strong and will protect your teeth from further weakness and damage. They also improve the overall look of teeth and dental health by protecting and supporting the original teeth. Due to the material used to create the crowns they look natural and will fit in with the rest of your teeth, providing a healthy look that fits in with the rest of your teeth. As crowns are made of strong material they provide support to bite functionality.
Disadvantages of Crowns
A lot of the original tooth may need to be removed in order to fit a crown, so this procedure may not be suitable for everyone. Also, teeth may be extra sensitive after the procedure and using special products for this may be necessary. Dental crowns are also susceptible to chipping and will need to be replaced if this worsens.
How much do Crowns cost?
Dental crowns are priced per tooth and so the cost of treatment will vary according to the patient's specific case. This can be discussed with our dentist during a consultation, as well as the specifics of the treatment. Prices of dental crowns are generally as follows:
Porcelain Bonded Crown: £380 per unit
Emax Crown: £525
Call us to book a FREE consult today
Come Meet our Treatment Coordinator Itrat for a FREE consultation