Proud finalists for the Dentistry Awards 2017
Call us to book a FREE consult today
Cosmetic Services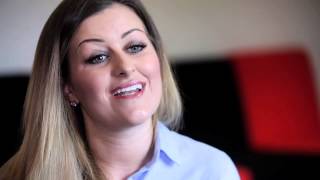 Cosmetic dentistry has become synonymous with the glitz and glamour of the rich and famous – now at Westmount Dental Surgery anyone can have an A-list smile!
Over the course of the last decade cosmetic dentistry has become incredibly popular and the range of treatments is increasing at a rapid rate. There is now a treatment available for almost any flaw and these are becoming more accessible, affordable and beneficial than ever before.
Read more
The aim of cosmetic dentistry is not to treat dental problems but to enhance the aesthetics of the smile. Studies and surveys consistently show that most people consider their smile to be one of their most important physical features. You can now choose from an array of innovative, effective cosmetic dental treatments and we will work closely with patients to create the perfect smile.
We are proud to offer an ever-expanding range of cosmetic dental treatments, including tooth whitening, white fillings, dental crowns, porcelain veneers and composite bonding. We employ the latest techniques to ensure patients receive optimum standards of care and excellent results.
The ASH approach
Smile design is the secret to creating flawless smiles and we are delighted to offer our clients the opportunity to get involved in the design of their dream smile. The ASH (aesthetic smile harmony) approach employs sophisticated computer technology and 3D modelling to analyse the shape of the face, the tone of the skin and the client's personal preferences regarding the design of their smile.
We are committed to providing a personalised, bespoke service to all our clients and invite you to get involved in the design process to ensure treatment results meet if not exceed your initial expectations.
At Westmount Dental Surgery we are aware of the difference a healthy, radiant smile can make to your confidence and self-esteem and we work closely with patients to make sure this goal is achieved each and every time.
Call us to book a FREE consult today
Come Meet our Treatment Coordinator Itrat for a FREE consultation