Proud finalists for the Dentistry Awards 2017
Call us to book a FREE consult today
Porcelain Veneers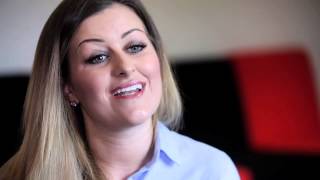 Porcelain veneers are fine sheets of laminated porcelain that are shaped in the manner of natural teeth and applied over existing teeth to create a flawless, white smile. Many people liken the process to applying false nails over the top of natural nails.
Read more
Who are Porcelain Veneers suitable for?
Veneers are versatile and can correct a range of common problems patients may have, including:
Small teeth
Large teeth
Worn teeth
Chipped teeth
Stained and discoloured teeth
Gaps between the teeth
Misshapen teeth
We encourage all our clients to get involved in the treatment process and will consult you about the design of the veneers, helping you to choose from a range of shades and shapes to create a perfect smile.
The Porcelain Veneer procedure
Before veneers are fitted the teeth need to be prepared. This is a relatively simple process whereby thin layers of the tooth structure are polished. This groundwork is necessary to make room for the new veneers and the procedure will be carried out under local anaesthetic.
Once the preparation stage is complete impressions are taken of the teeth and used as a template to ensure the veneers fit the contours of the natural teeth. You will select the shade and shape of the veneers and once they have been manufactured, they can be applied to your teeth and fixed into position. We will check to make sure that you are happy with the look of your new smile, before gluing the veneers to the teeth using strong dental adhesive.
All our dentists are trained to provide veneers. However, principal dentist, Ash Quraishi, has a special interest in this area and has undergone training with numerous leading dentists across the world. He recently completed his level 1 qualification from the Aesthetic Advantage Programme, which is based in America and run by some of the best cosmetic dentists in the world.
Does the Porcelain Veneer procedure hurt?
As porcelain veneers require the removal of dental enamel you will require anaesthetic to numb the area prior to treatment. However, once the gums have been numbed you will feel nothing throughout the treatment. After treatment the teeth may be sensitive for a short time and anti-inflammatory medication can help with this.
How long does Porcelain Veneer treatment take?
It will take two sessions for your veneers to be fitted after the initial consultation to discuss treatment options and requirements. Your first trip will involve preparing the teeth so that they are suitable for the veneers, after which impressions will be made and sent to a dental lab. It can generally take one or two weeks for your personalised veneers to be created and returned to the practice, and during this time you will wear temporary veneers. Once your veneers arrive at the practice the veneers will be fitted into place.
Advantages of Porcelain Veneers
Porcelain veneers are incredibly natural looking and are the key treatment in a smile makeover. Whether you have gaps that need closing, chips that need covering or crooked teeth in need of correction, porcelain veneers can provide an almost instant rejuvenation in just two visits. If well taken care of veneers can last between 10-15 years and are highly resistant to staining.
Disadvantages of Porcelain Veneers
To fit porcelain veneers some of the dental enamel must be removed, which means the treatment is irreversible. Therefore, if the veneers fall off or need replacing, you will require more treatment. However, Lumineers do not require much if any dental enamel removal and so this form of porcelain veneer treatment is reversible. Porcelain veneers also cost more than cosmetic bonding.
Cost of Porcelain Veneers
The price quoted for porcelain veneers will be based on how many veneers you require and the severity of your tooth condition. Our dental team will be happy to discuss such issues with you during a consultation at the practice. Porcelain veneers are priced per tooth, as follows:
Emax Veneers: £525
Lumineers/MAC Veneers: £750
Call us to book a FREE consult today
Come Meet our Treatment Coordinator Itrat for a FREE consultation