Proud finalists for the Dentistry Awards 2017
Call us to book a FREE consult today
Conventional Implants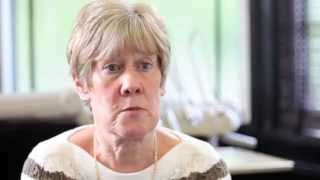 Conventional dental implants are the main type of implant and are an extremely effective long-term solution for missing teeth.
A conventional implant is usually known as a 'Two Piece' implant which consists of the root component and the tooth component in separate bits. The root component (implant) is placed into the jaw bone and to it is connected the tooth component (abutment) usually using a tiny screw. The abutment is then prepared or customized to take the final crown.
Read more
Conventional implants come in a range of sizes to suit our patients and we will choose the most suitable implant based on the client's needs and preferences. These types of implants have had the most research carried out on them and have been around since the 1960's. they have phenomenal success rates as high as 98% over 10 years and are ideal in cases where the bone quantity is unknown or nit in the ideal location. They are also far more predicatable than other variations and can enhance aesthetics in the front of the mouth due to the varying components and materials available to work with. They are the Gold Standard in Implant Dentistry.
The Procedure
Historically the Conventional Implant procedure was a two-stage process. The first stage was a surgical procedure which involved placing the implant into the prepared sites and then allowing this to heal for at least 6 months. The second stage was uncovering the implant and rebuilding the tooth. The whole process used to take at least 9-12 months before the patient saw a visible difference. This however remains the most predictable way to place dental implants and is still offered worldwide.
Due to technological advances and raised patient expectations, we can now provide conventional implants and place temporary crowns on them almost immediately. This means that in most cases a patient who comes in with a gap in their mouth can walk out with an implant and a temporary crown. Of course this can only be in eligible cases but this is a much more attractive option for patients. It also means that overall treatments times can be reduced to as little as 3 months in some cases. This process is known as Same day Teeth and is used whenever possible to provide patients with improved experiences.
Benefits of Conventional Implants
Conventional implants provide an effective, long-term solution for missing teeth, restoring function to the mouth and creating a natural, attractive smile. The implant tooth will look exactly like a natural tooth and the patient will be able to eat, drink and speak without any worry, as the root of the tooth is also replaced. Implants are created from titanium and there is no risk of irritation to the gums or interference with neighbouring teeth.
Conventional dental implants also prevent bone degeneration, which can often occur after tooth loss or when a person wears a denture for a number of years. They also work with many aesthetic materials and thus can provide the highest standard of treatment.
Cost of Conventional Implants
The price of conventional dental implants will be based on the severity of the patient's case and the results they are aiming to achieve. It also depends on the type of treatment method they would like to go through and where in the mouth the implants are being placed. As a guideline however the conventional implants cost:
Conventional Implant without Immediate temporary crown: £1,980
Conventional Implant with Immediate temporary crown: £2,100
Call us to book a FREE consult today
Come Meet our Treatment Coordinator Itrat for a FREE consultation