Proud finalists for the Dentistry Awards 2017
Call us to book a FREE consult today
Denture Stabilisation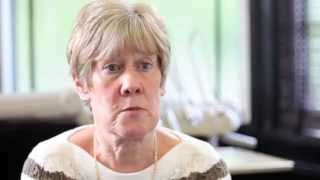 Denture stabilisation is a process undertaken to improve the stability, comfort and effectiveness of dentures. There are various methods of stabilising dentures but the most effective is using dental implants to anchor the denture. Dental implants are inserted into sockets in the jaw bone and replace the root portion of missing teeth.
Implants are beneficial for denture wearers because they provide unrivalled levels of support and anchorage. Patients with dentures may worry that their dentures will come loose at times – but this won't happen with dental implants and so patients are provided with peace of mind.
Read more
Who is Denture Stabilisation for?
Those who wear dentures but have the normal problems associated with dentures, such as affected speech, bite strength and function, irritation and being unable to eat certain foods, will benefit from dental implants. Irritation and inflammation is a big issue with denture wearers but implants can solve all these issues. They are mainly used for missing teeth in the lower jaw.
What does Denture Stabilisation procedure involve?
With mini implants the procedure may differ slightly from conventional dentures and there may be no need for the gums to be opened up in order to place the implant. Instead the implant will be placed directly into the jaw and fitted with abutments to attach the denture. The procedure takes less time than normal implants; it normally takes about an hour and patients can often enjoy some food an hour or so after the procedure.
Mini implants can last between 10 and 15 years after which they may need to be replaced, but they are the ideal treatment if the patient is unable to have conventional dental implants due to low bone density.
Does the procedure hurt?
The procedure is painless and normally only requires mild local anaesthetic. There may be some slight discomfort after the procedure, but this will soon get better and the mouth will return to normal.
How long does treatment take?
Unlike other dental implants, mini dental implants are faster to insert and the whole procedure can be done in less than an hour.
Advantages of Denture Stabilisation
Denture stabilisation is designed to address many of the problems experienced by denture wearers, with implants having a range of benefits for the patient:
Improved speech
Improved ability to chew
Peace of mind
Enhanced aesthetics
Enhanced comfort
Reduced risk of irritation
Prevents bone degeneration
Prevents the need for new dentures
Mini dental implants are commonly used to support dentures in the lower jaw, functioning in the same way as traditional implants but with a smaller stature. Mini implants are recommended if the patient does not have sufficient bone to support a full implant, and certain mini dental implants can be fitted and attached to a denture on the same day as the treatment, without the need for months of healing.
Disadvantages of Denture Stabilisation
Dental implants take some getting used to and in the first few days patients may find that they have problems with eating, speaking and may have some facial pain due to the procedure. After a few days this should all settle down and the benefits of denture stabilisation will become apparent.
Cost of Denture Stabilisation
Denture stabilisation is a dental procedure that can change how a person lives their life, increasing mouth functionality and self-confidence. We offer several options in denture stabilisation but we are sure there is a price to suit your individual needs. Below are the denture stabilisation costs we set out as a guideline:
Denture Stabilisation including denture: £3,200 per arch
Call us to book a FREE consult today
Come Meet our Treatment Coordinator Itrat for a FREE consultation