Proud finalists for the Dentistry Awards 2017
Call us to book a FREE consult today
Dental Implants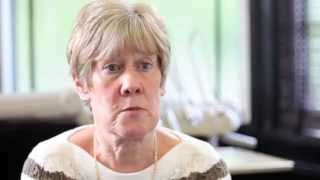 Dental implants have taken the world by storm and are regarded as the most advantageous solution to missing teeth. Implants are recommended in cases where a patient has lost teeth as a result of trauma or injury, decay or the ageing process. They can have positive implications on confidence and self-esteem, improving the function and aesthetics of the smile.
Read more
The root section of the missing tooth will be replaced by a dental implant, the device being inserted into pre-drilled sockets in the jaw bone, where it can be used to support a single crown, dentures or dental bridges. Once the treatment process is complete the smile will look attractive and natural, with full function restored to the mouth.
Implants are made from titanium and do not harm or irritate surrounding teeth, gum tissue or bone structure. Once the implant is in place it will be left to heal before the tooth restoration is attached, which will usually take between 3 to 6 months. Implants are beneficial because they provide excellent anchorage for dentures and dental bridges, also helping to improve the function and aesthetics of the smile. The risk of bone loss is lessened when dental implants are used, with the production of bone actually encouraged by the placement of dental implants.
Are Dental Implants for you?
Dental implants are suitable for most people with a missing tooth or a number of missing teeth – but there are exceptions. If you are not a suitable candidate for treatment – for example, if you have low bone density in your jaw – we will discuss alternate options with you, such as bone grafts and All on 4 or even mini/Midi Implants.
If you answer 'Yes' to the following statements you may be a suitable candidate for implant treatment:
Do you have one or more missing teeth?
Are you unhappy with having gaps in your smile?
Do you dislike wearing dentures or find dentures uncomfortable?
Are you unhappy with the appearance of your smile as a result of missing teeth?
Are your teeth coming loose or severely decayed or damaged?
Are your dentures causing you problems such as pain and irritation?
Do you feel uncomfortable wearing dentures in public?
Do you suffer from a lack of confidence as a result of wearing dentures or having crowns that keep coming loose?
Are you looking for a long-term solution to missing teeth?
Has your speech been affected by missing teeth?
Are you unable to taste food properly due to wearing dentures?
Dental implants can restore both the appearance and function of your smile potentially for a lifetime, if the health of the implants is properly maintained.
What is the Dental Implant procedure?
A dentist will first assess your oral and bone health using X-rays and treat any issues before the treatment goes ahead. Local anaesthetic is used during the procedure where a site is prepared for the implant to be placed. The implant fits tightly into the socket and the gum is then stitched around the implant.
The area needs to heal and this can take from six weeks up to six months, during which a temporary crown is attached to the implant to maintain aesthetics. Once the gums are healed and the implant fully integrated, the placement of the final restoration can take place.
Is the Dental Implant treatment painful?
During treatment local anaesthetic is used or in some cases IV sedation. The healing process between treatments may be painful but your doctor will recommend medication that can help to lessen pain during this time.
How long does Implant treatment take?
The procedure can take up to six months due to the healing process needed to complete the different stages of treatment. Your dentist will give you a clearer timeframe as each individual treatment is different.
Advantages of Dental Implants
When you have a missing tooth the bone where the tooth root was previously can disintegrate and change the shape of the face and jaw. A dental implant stops this from occurring and can stimulate bone growth in the area it is implanted. Dental function is also improved for denture wearers, who will find the dental implants stay secured in place and are much sturdier. Also, unlike some other forms of dental treatment, the teeth on either side of the gap are left alone and do not need to be treated. Dental implants can also last up to 30 years if proper oral hygiene is maintained.
Disadvantages of Dental Implants
Patients need to have enough bone for the implant to properly integrate, with bone density and volume being assessed prior to treatment to determine suitability. Bad oral hygiene can affect whether you are suitable for treatment, as those who smoke and drink excessively are unlikely to be candidates for the procedure. Those with severe gum disease which affects bone loss will also need to be assessed. Treatment can take around six months and may be painful during the healing stages.
Cost of Dental Implants
At Westmount Dental Surgery we offer patients a range of dental implant options to meet their missing teeth needs. The prices we set will differ according to the individual case, but the below prices can be used as a basis for your treatment:
Dental implant consultation: £100
Conventional Implant with Crown: £2100
Mini/Midi Implant flapless with crown: £1650
All on 4: £9335
Denture stabilisation, including the cost of denture: £3200 per arch
Call us to book a FREE consult today
Come Meet our Treatment Coordinator Itrat for a FREE consultation