Proud finalists for the Dentistry Awards 2017
Call us to book a FREE consult today
Mini Implants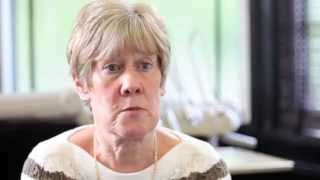 What are Mini/Midi Implants?
Mini/Midi Implants are implants that have a smaller diameter than conventional implants and hence can be used to restore small spaces where conventional implants would not be suitable. The other main difference between Mini/Midi Implants is that unlike conventional implants, Mini/Midi implants are made from 'One Piece' of titanium. This means that all Mini/Midi implants can be restored immediately with temporary crowns.
Mini/Midi Implants are also widely used for denture stabilisation and can usually be carried out without a full surgical procedure and hence can be less traumatic for patients with better healing times.
Read more
Who are Mini Implants suitable for?
Mini dental implants are traditionally used to support dentures on the lower arch. They are especially beneficial for people who cannot support a traditional implant due to a lack of bone tissue in the jaw bone. Mini implants have made implant treatment more accessible and denture wearers, who have previously struggled with irritation and loose dentures, can now rest assured that their dentures will never feel unstable.
They can also be used to provide crowns and bridges in patients with low bone quantity or small spaces where conventional implants would not work. Due to their minimally ivasive approach they are ideal for patients not looking for major surgery.
What is the procedure?
Mini implants are made from titanium and fitted with an O ring, which is secured to the base of the denture. The implants are fixed in sockets in the jaw bone during a quick and painless procedure. The denture is then positioned and the entire procedure is usually complete within one hour.
For crowns and bridges, the Mini/Midi implants come in a post design. This implant is placed without major surgery and the post shaped to accommodate the temporary crown. The final crown is fitted 3-6 months later after taking definitive impressions.
Does it hurt?
The process to fit a mini dental implant is not painless and only requires local anaesthetic. The implants are secured in sockets in the jaw bone and the denture is then fitted. Due to the minimally invasive procedure most patients are able to resume normal daily activities within a couple of hours, including eating soft foods and light meals.
How long does Mini Implant treatment take?
The actual process to fit the implant and the denture or cown/bridge takes just one hour. Implants are a long-term treatment and they should last for several years.
Advantages of Mini Implants
Secure fit: mini implants are most commonly used to anchor dentures, providing optimum stability and support and giving patients peace of mind that their dentures will never come loose.
Improved durability
Quick and easy, minimally-invasive procedure.
Less expensive than traditional implants.
More accessible than traditional implants.
Can be immediately restored so more beneficial to patients.
Disadvantages of Mini Implants
Not as versatile as traditional implants.
Not as long-lasting or strong as traditional implants.
Less research carried out on these treatments (only been around for 15 years)
Not as compatible with more aesthetic materials therefore if optimum results required should go for conventional option.
Cost of Mini Implants
The cost of treatment will be based on the amount of work that needs to be done and the patient's oral health condition, all of which can be discussed during an informative consultation with our dental team. As a guide patients can expect to pay;
Single Mini/Midi Implant Crown with Flapless Technique: £1650
Call us to book a FREE consult today
Come Meet our Treatment Coordinator Itrat for a FREE consultation