Proud finalists for the Dentistry Awards 2017
Call us to book a FREE consult today
Orthodontics
What is Orthodontics?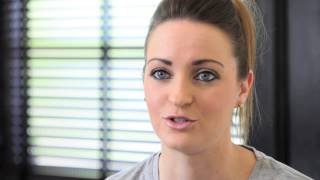 Orthodontics is a field of dentistry focused on the identification, prevention and treatment of problems arising due to a bad bite (malocclusion), crowded and crooked teeth.
Most orthodontic problems are treated by wearing braces or other orthodontic devices. Braces can be made from metal wires and brackets, being fixed in place to align the teeth by means of generated forces. Orthodontic treatment is generally recommended at an early age when results are likely to be very good. However, adult orthodontics has become increasingly popular as the range of treatments has expanded.
Read more
Orthodontics is a field of dentistry that is rapidly advancing and new, modern treatments are becoming available all the time. We aim to provide our clients with the latest techniques and treatments to create the most beautiful smiles.
Fixed braces are the most common orthodontic treatment. They are fixed to the teeth using strong dental adhesive and the forces generated by the component parts, brackets and wires will gently move the teeth into position. Fixed braces are versatile and can achieve a large degree of movement. We also offer the amazing Inman Aligner and Invisalign treatment systems, which are among the most popular orthodontic treatments on the market. Both the Inman Aligner and Invisalign are removable and can be taken out during eating and cleaning, ensuring a good level of dental health.
We offer a range of orthodontic treatments to suit the needs of our patients, many of which are discreet, comfortable and highly effective. During the consultation stage we will discuss treatment options based on your orthodontic prescription, preferences and the results you wish to achieve.
Who would benefit from Orthodontics?
Examples of common orthodontic problems include:
Crooked teeth
Misaligned teeth
Underbite
Overbite
Crossbite
Overjet (protruding front teeth)
Spaces between the teeth
Crowded teeth
All these problems would benefit from orthodontic treatment, mainly consisting of braces that are chosen to suit the individual's orthodontic irregularity. Treatment can lessen tooth decay and make looking after teeth easier, as well as solving issues related to misalignment, bite, speaking problems and tooth wear.
What are the procedures?
Brace systems have two stages to treatment; the active and the retention phases. The initial stage will involve the wearing of the brace so that teeth are corrected, and then the second stage is used to make sure teeth stay in the desired location and do not revert back to the their previous position. This requires the wearing of a retainer to maintain the results of orthodontic treatment.
Does Orthodontic treatment hurt?
This depends on the individual treatment used but generally speaking braces can cause teeth to become painful and feel 'soft'. Certain braces can irritate the mouth and gums, but you dentist will be able to recommend medication to take to help ease any pain. Many over-the-counter medications are suitable.
How long does Orthodontic treatment take to complete?
Orthodontic treatment can take anywhere between two months to three years, depending on the treatment that is used and the severity of the patient's alignment. Some brace systems are faster than others, but a suitable treatment option will be chosen based on your individual requirements. This can be discussed with our dental team during a consultation.
Advantages of Orthodontic treatment
If teeth are not treated tooth decay and gum infection can occur. If your bite needs treatment this will affect how you consume and chew food. If you have misaligned teeth speech is often affected and teeth can become worn. By choosing to have orthodontic treatment these issues can be solved or prevented.
Disadvantages of Orthodontic treatment
This depends on the treatment chosen but certain braces can be expensive. Treatment times will vary according to the treatment used and the individual's orthodontic problem. Some brace systems take up to three years to achieve the results wanted. If patients do not choose 'invisible' brace systems then the braces can look obvious and have an impact on a person's smile aesthetics and overall confidence.
Cost of Orthodontic treatment
There are various options that patients can choose to straighten their teeth and improve their self-confidence. The price of orthodontic treatment is not set in stone and will be based on the system chosen and the level of movement required to achieve results. The below prices give an indication of what you can expect to pay based on the treatment options:
All prices now include retainers
An orthodontic consultation: £100
Inman Aligner for 1 arch: £1500
Inman Aligner for 2 arches: £2400
Quick Straight Teeth Aligners - £1500 each
Quick Straight Teeth for 1 arch: £2000 including retainers
Quick Straight Teeth for 2 arches: £2995 including retainers
Invisalign: £4000
Clearstep: £3000
Orthodontic Retainer: £100
Call us to book a FREE consult today
Come Meet our Treatment Coordinator Itrat for a FREE consultation