Proud finalists for the Dentistry Awards 2017
Call us to book a FREE consult today
Invisalign
Invisalign will give you a beautiful, straight smile without anyone even noticing that you are wearing braces. Unlike traditional treatments Invisalign employs a sequence of discreet aligners to gently manoeuvre the teeth into alignment.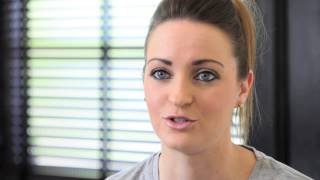 Invisalign is a discreet brace system which uses a cycle of clear aligners to align the teeth. Each aligner is shaped differently to encourage the gradual movement of teeth, the aligners being worn for 14 days at a time and swapped for the next in the cycle. For optimum results the aligners need to be worn by patients for at least 21 hours per day.
Prior to treatment we use sophisticated software, known as 3D Clincheck, to show you how the treatment will work and what your teeth will look like following treatment. The Clincheck also acts as a template for the treatment process and the aligners are bespoke-made for the individual.
Read more
Who would benefit from Invisalign?
Orthodontic treatments have a range of benefits because they not only create beautiful smiles, but they can also reduce the risk of oral diseases. Invisalign can address many orthodontic issues:
Spaced teeth
Overcrowding
Crossbite
Overbite
Underbite
If you have any of these problems then the Invisalign brace system may be the treatment for you. They are aesthetically pleasing and very discreet.
What is the procedure?
Once your dentist has ascertained that you are an appropriate candidate for Invisalign, they will draw-up a personalised treatment plan. The treatment process is fairly simple and during an initial consultation the dentist will discuss treatment expectations and start planning your treatment. Impressions will be made of your teeth and sent to the Invisalign laboratories. You will be able to see computerised 3D images and potential results using computer software.
Your custom-made aligners will be fabricated and returned to the dentist for attachment. You are recommended to wear each aligner for around 2 weeks and then swap it with the subsequent aligner after this time. Most people have a total of between 18 and 36 aligners and so treatment typically takes between 9 and 18 months, and they need to be worn for at least 21 hours a day for optimum results.
Does Invisalign treatment hurt?
The treatment may cause minor issues of pain when teeth are moving and can take a little bit of getting used. There may be slight saliva increase but the Invisalign brace treatment is relatively pain free.
How long does treatment take to complete?
Treatment is based on each individual case but can be anything from three months to a year. Your dentist can tell you individual treatment times during a consultation.
Advantages of Invisalign
The aligners are removable so you can enjoy food and drink as before, maintain oral hygiene and replace them accordingly. Oral hygiene is easier to maintain than with other brace systems, as they can be removed to brush and floss the teeth. The aligners are invisible unless you are extremely close up, and so offer a discreet look whilst working to correct tooth alignment. They are more comfortable than metal braces which can cause pain and discomfort.
Disadvantages of Invisalign
In more severe cases, Invisalign will not be suitable for orthodontic treatment as they are best used to treat under and overbites, crooked teeth and teeth gaps. Other forms of treatment may be needed instead. It is uncommon, but as they are removable, the braces can sometimes be lost or people may not wear them for long enough each day. This will impact on how quickly treatment is achieved.
Cost of Invisalign
Invisalign offers patients one of the most discreet, comfortable treatment choices to straighten teeth. Adults and younger patients choose this treatment option because it fits in with their lifestyle and does not impact smile aesthetics. Patients can expect to pay in the region of £4000 for Invisalign treatment but this will need to be discussed with your dentist during a consultation.
Call us to book a FREE consult today
Come Meet our Treatment Coordinator Itrat for a FREE consultation